To ensure you receive this email, please add news@list2.bravenet.com to your address book.
This email has been sent to tango_nordest@tiscali.it as part of the Bravenet Members Update mailing list. Manage your subscription here.
If images are not visible, please visit us online.
Guestbook Replies


By Roger Riche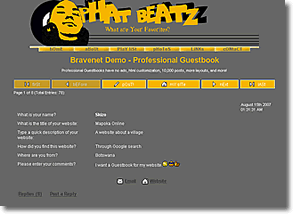 Reply to a Guestbook Post!
With the new addition of comments to the Photo Album service, we have looked at what other services may take advantage of the comments system. We have heard from many members that they wanted a way to reply to a Guestbook post and so we have added this feature! In the next revision of the Guestbook, due sometime next week, we have added the ability to reply to individual guestbook posts.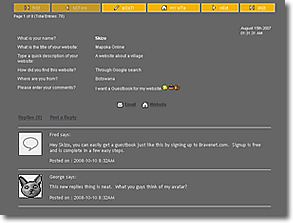 How it will Look
We have added two links below each Guestbook Post: 'replies (2)', and 'post a reply'. Clicking on replies (2) will display two replies that have been made for the post that the links are associated with. The digit is the number of replies made to that particular post. If no replies exist for a particular guestbook post, then only the link 'be first to reply' will be displayed.

Now you can easily carry on conversations with particular visitors of your Bravenet Guestbook without having to navigate through all the pages.
Some useful Resources for all webmasters :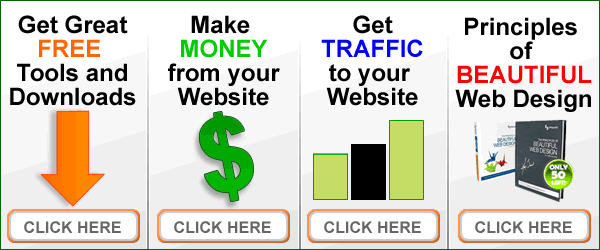 Latest Photo Album Improvements


By Courtnie Croft
Last month we told you about our brand new Photo Album service - since then, we have made some improvements to the service.
Comments - You and your viewers can now comment on your favorite photos! To modify your comment settings click 'General Settings' and the 'Comments' tab. See the comments in action here.
Full Screen Mode - This allows you to configure your slideshow to open photos in a lightbox where the images are not cropped. However, if the image is larger than your screen resolution, it will be scaled to fit the page.
Panning/Fading - We have made tweaks to the Panning and Fading option to make the animation a little smoother than previous versions.
Cropped Slideshow Settings - For Panning/Fading or Fade slideshows, the visitor may toggle between the types by clicking the new 'settings' link outputted when the slideshow is started. This is not included in the Full-screen version.
Speed Adjustments - We have made minor speed adjustments to Cropped (Panning/Fading and Fade Only) slideshows.
Link to Photo Feature - We have added a new link included with the Tell a Friend and Email Photo links that will allow your visitor to copy URLS to either the photo or the photo page they are currently viewing. This option is disabled when you turn on "Disable Right Click".
Sign up for your Photo Album now!
JUST A REMINDER!
Both the Guestbook and Photo Album are now fully embeddable onto any webpage! If you need hosting, be sure to check out our affordable hosting package. Sign up for a year, save $45 and get a free domain name! Sign up now.
Message from Graham White


Director of System Administration
Hi everyone – it has been a busy time as usual for the Systems Admin team. A lot of focus has been put on our new Viviti product and the supporting hardware and network infrastructure needed to make it all work. We are excited about the new system and believe that it will be very fast and very reliable. We've also hit a very large hardware rotation cycle. Like all companies involved in the IT business you hit periods where equipment becomes old and inefficient. This is the case for one segment of our system and so the plan is to rotate out that old equipment with newer systems before the end of Christmas. Fortunately our local recyclers will now take older computer parts and the metal chassis of the servers so I am happy about that. Outside of work we are still trying to do as much mountain biking as we can before the trails turn into mud pits! So until next time take care and happy computing!
Graham White
Don't Forget to Forward This Newsletter To Your Friends!
Subscribe to it here!
This newsletter was sent to members who have opted in to the Bravenet Members Update Newsletter at http://www.bravenet.com upon signup for their account.
You are subscribed as tango_nordest@tiscali.it. To manage your newsletter preferences, unsubscribe, or if you believe you have received this email in error, please visit this page.
Email sent to you by Bravenet is Sender Score Certified – we adhere to strict email subscriber privacy and unsubscribe expectations.
Bravenet.com respects your privacy. If you have concerns, please contact us.
Interested in Advertising in this Newsletter? Visit this page
Bravenet Web Services, Inc.
100 East Jensen Avenue, Parksville, BC, Canada V9P 2H5